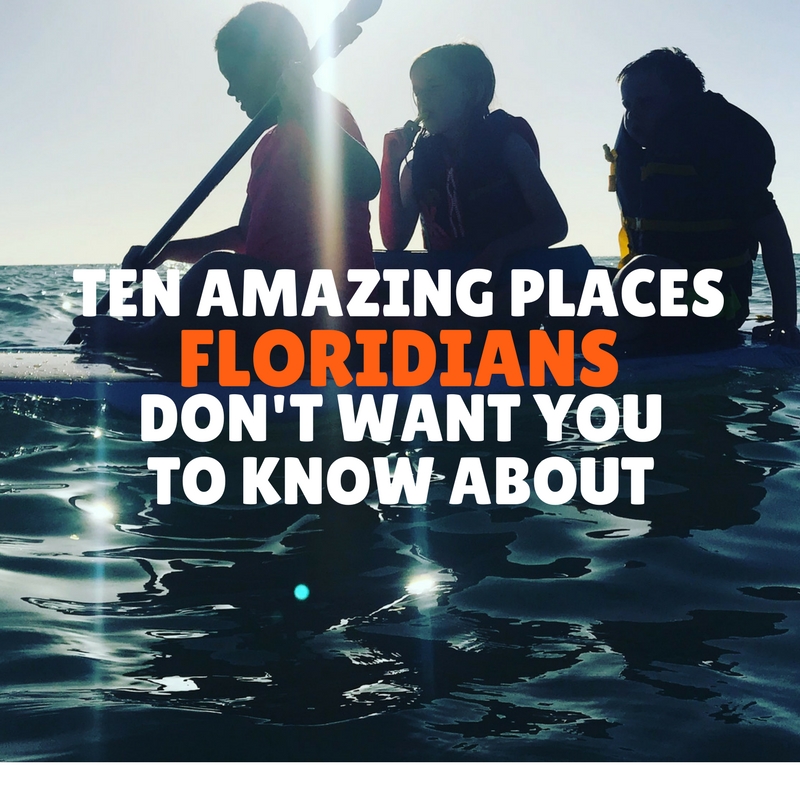 We traveled the state from coast to coast to find destinations all over Florida that native (and transplanted!) Floridians would rather keep to themselves.  These are the non-Disney Worlds, the lesser known gems that aren't advertised all over those tourist brochures you see in the hotel lobby.  These are Ten Amazing Places Floridians Don't Want You to Know About.
Link to the YouTube video that we reference to give you a look at each of of these locations; https://youtu.be/Rjro7-6bkUI 
Lake Jesup, Sanford - The most "alligator infested lake in Central Florida" and a great, natural alternative to places like Gatorland.
Caspersen Beach, Venice -  While all the tourists are up at Venice Beach, you'll be sifting for sharks teeth with the locals.
Downtown St. Petersburg - What many still think is a quiet little retirement town, has actually turned into a hip destination for arts, music and food lovers.
Thai Buddhist Temple, Tampa - The Sunday Thai market is a weekly, must see, food and musical festival set amongst a beautiful backdrop.
Paynes Prairie Preserve State Park, Micanopy - You don't have to head way out West to see wild bison and horses roaming in a natural unspoiled setting.  
Bok Tower Gardens, Lake Wales - The centerpiece here is the 295-foot singing tower that sits among a world class botanical garden and bird sanctuary.
Everglades Safari Park, Miami - Just outside bustling Miami, you can finally take that airboat ride through the Everglades that's on your bucket list.
Falling Waters State Park, Chipley - In a state as flat as Florida, we bet you didn't know there was a place to see a 72-foot waterfall
Florida Caverns State Park, Marianna - We bet you didn't know there was a large underground cave system you could visit either.
Devil's Den Prehistoric Spring, Williston

-

Swim, snorkel, or scuba in crystal clear water in this amazing, one of a kind underground freshwater spring.
Have your own favorites?  Let us know! 
Twitter: @FloridaPodcast 
Email: SunshineStatePodcast@gmail.com