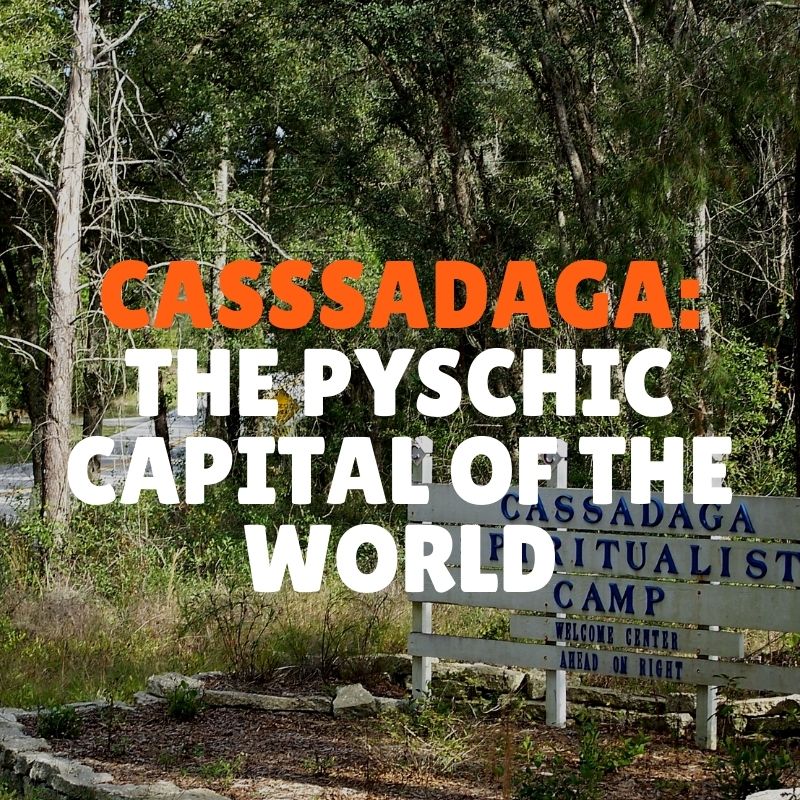 This week Shannon took a trip to Cassadaga, the "Psychic Capital of the World", where she visited the Cassadaga Spiritualist Camp, took a walk on the Fairy Trail, and even had a session with a psychic medium!  We had a really interesting discussion about this unique experience in this unique town. 
Also, Sea World offers a great deal for teachers, and Scream-a-geddon returns for Halloween 2020

In this Episode: 
SeaWorld offering free season pass for Florida teachers.
Scream-a-geddon, Florida's largest horror attraction, will return with a new haunted house.
Shannon visits Cassadaga and has a reading with a psychic medium.  
Amazon Listener Purchase of the Week: Dance Class Kids Molly Jane Tap Shoes
Contact Us!  We want to hear your own reviews and Florida trip reports! 
How to support the show